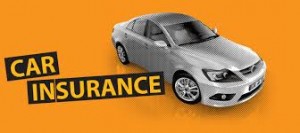 If you are fascinated with driving a luxury car or you are an avid collector of vintage cars, you should have a car insurance to give you economic guarantee to avoid draining your savings if in case someone is injured during a car collision. A car insurance Naperville policy cannot affect your monthly budget if you are really thinking about securing your future as you can buy a low premium policy.
Advantages of Buying a Car Insurance Naperville
Money is always the reason why most car owners do not take advantage of the best car insurance policy. They think differently about car insurance with the wrong impression that the insurance firm is only after their money.
Having a car insurance Naperville means you will enjoy a quality car ownership for the following reasons:
Economic safety-The insurance offers financial solution when your car meets an accident and injuring a third party. Bringing a patient to the intensive care unit will drain your bank account. Hence, car insurance will take the financial responsibilities while leaving your worries to your insurer.
You Lose Nothing-Car insurance are the best security for your investment, whether you are at fault or innocent about the car accident. After assessing the damage or lost valuables in your car, your policy will answer all your financial needs.
Fast legislation of Payments-Leaning on a reliable car insurance firm means you do not personally process the paper works for the car repair or medical assistance of the victim since the claim adjuster will be dispatched immediately after reporting the incident.
Cashing Out Your Claims from Car Insurance Naperville
There are a lot of misconceptions when it comes to claiming the paycheck. Some may say that it will be a long process and lots of paper work to do before releasing the cash out. Regardless of who is to be blamed for the accident, the claim adjuster will be there to help you with your financial needs. It is about time that you must know how fast the legislation of payments from car insurance Naperville.
To learn more about our services, why not call us now  (630) 947-7980?