Auto Insurance in Naperville, DuPage, and all of Chicagoland
Save Money on Your Auto Insurance Today.
We find you the best rate among the best car insurance providers. Finding auto insurance should be easy and Trunnell Insurance Services make it that way.
Had an accident, no problem.
Even with a less than perfect driving record, we should be able to find coverage for you.
Not Just Cars, Motorcycles, Boats, and more. We can find insurance for any vehicle.
Trunnell Insurance Services can insure just about anything that takes the road. Have multiple vehicles? We can help find eh best coverage.
Explore coverage's and discounts.
Many insurers promise discounts for multiple cars or lines. If that's best we'll do that, but many times we can write separate policies with different insurers and save money. There are also many coverage options. We'll talk you through what is best for you.
What You Need to Get Coverage:
Driver's License
Make, Model, and Year
VIN, Odometer Reading, and ZIP Code
Car Insurance
If you're looking for a better rate or just bought a new car, give us a call. We can cover almost any driver at the best rates in town. MORE…
Motorcycle Insurance
Make sure you're covered when cruising down the road. We can find the optimal motorcycle insurance for you and your bike. MORE…
RV Insurance
Insurance for your recreational vehicle is import for piece of mind on the road. Call us for the best option based on your vehicle and coverage options. MORE…
Boat Insurance
In can be rough out on the lake, get covered! Whether you are sailing Lake Michigan or fishing a local hot spot, we can find the best boat insurance for your needs. MORE…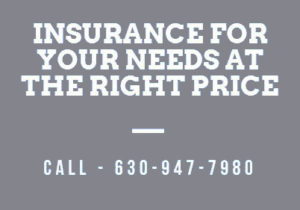 We Are Active In