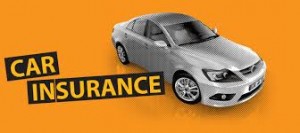 Car ownership takes a lot of responsibilities. Most owners buy cars because they want to catch up with their neighbor's caprices. Having a latest car model is a status symbol where you can relate to the rich and popular personalities in your neighborhood. But wait; do you have insurance for your car? If you don't have, take advantage of car insurance Naperville which assures you of a lifetime commitment. It is not only about your car's model that makes the driving safe, but car insurance defines your ability to provide your family with a quality of life.
The Advantages of Having Car Insurance Naperville
Car insurance is an affordable investment that will give you financial security for life. Imagine meeting an accident and injuring someone without spending a single cent for your passenger's medication. For only a few dollars of your monthly salary that you pay to your insurer, you will reap the benefits of car insurance Naperville. Why take advantage of car insurance? Here's how:
Medical costs are paid for injured persons including you or your driver.
It also covers expenses for car replacement or repair.
Your policy may shoulder the costs of house cleaning, transportation and other miscellaneous expenses while recuperating after an accident.
It provides towing services when your car is stranded.
All expenses during emergency road assistance are covered including food, hotel accommodation and transportation transfer.
Car Insurance Naperville Claims: Fast and Easy
Some car owners may dislike the idea of buying car insurance because of their wrong notion about benefits claim. They think the process is slow and tons of requirements are needed to fast track their claims. Filing a car insurance Naperville can be processed within a few hours after an accident or emergency. This is because most car insurance companies have close ties with the car dealer and car repair shop. During an emergency, they will be surprised at how quickly they respond to their policyholder's call.
For your convenience, you may file your claims directly through your agent or may call us today (630) 947-7980