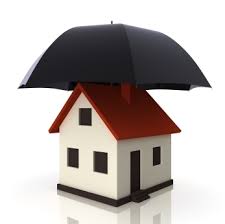 Some people view insurance as added expenses, but what they do not know is how they could be benefited and lessen their stress when their home is ravaged by fire or invaded by looters after a disaster. With a home insurance, your family is assured of lifetime security in the event of calamities. It is a known fact that climate change has caused flash floods to areas that never experienced these natural occurrences. It is important that homeowners in Illinois should have home insurance Naperville to enable them to manage their finances while assuring their family of protection from any untoward incidents.
How to Avail of Home Insurance Naperville
There are many ways to buy a home insurance which you can do it directly through an insurance agent or simply by registering online. Here is what you can do to make your purchase quick and less stressful.
Make some research online. Scams thrive anywhere and avoid the trap of online scammers. Get some help by reading clients' testimonies.
Register for home insurance Naperville online services.
View their billing options and click on the payment schedule of your choice.
You can opt for monthly, quarterly, or yearly payment. You can pay the entire amount or lump sum.
Once your account is created, you can review your policy and make some revisions.
Make sure to read the insurance policy information for your safety.
How Home Insurance Naperville Can Help You
There is no safer place on earth to stay as the earth is getting old. Staying in Naperville does not guarantee that your home is safe from damage or theft. To prepare your family financial burden when your house is heavily damaged or there is a need to move to another home, don't hesitate to shop for home insurance Naperville. Aside from the retrieval of lost belongings or repair of damaged structures, your policy also covers extra living expenses while looking for a new home elsewhere.
Learn more about how a home insurance can help you. Call us on (630) 947-7980 now for further information.