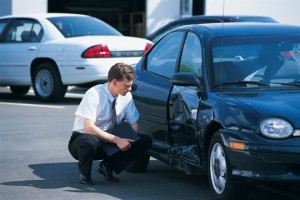 Naperville has a complex road system where automobiles are the most common form of transportation. The most famous thoroughfare in Naperville is the Ronald Reagan Memorial Tollway that serves as the connecting point for the north and south edge of the city. Car accidents do happen in this road that prodded car owners get auto insurance for their safety while plying daily to their work or school. If you wish to drive your own car, consider having auto insurance Naperville and let your policy covers the liabilities and expenses when an accident happens.
Death Coverage with Auto Insurance Naperville
Most insurance policyholders are unaware of the wide coverage of auto insurance. Among the most avoided topics to be discussed when talking about auto insurance is death coverage. Since the accident can be a precursor to death after a head injury, some insurance companies include in their coverage death indemnity which covers the funeral costs of your car's passenger or a third party is run over. Without coverage, the costs of your funeral can break the bank. Try to talk to your agent regarding the death benefits that the auto insurance Naperville is offered to you. The least cash out that you will get is from $5000 to more than $15,000.
Other Important Coverage for Auto Insurance Naperville
Auto insurance proves to be beneficial to policyholders where they can get most of what they paid to their insurer. Here is what you need to know:
Medical payments for your car's driver or passengers.
Repair and replacement of damaged car.
Towing assistance
Collision coverage
Property damage coverage
Bodily injury coverage
Comprehensive coverage
Uninsured motorist coverage
Underinsured motorist coverage
Rental car reimbursement coverage
Learning the countless benefits of auto insurance makes you aware of how you get paid by auto insurance Naperville. Don't think about how much you spend for your premium for the benefits that you will be reaping is doubled.
Why not request a free auto insurance quote from us. Call us now (630) 947-7980 !