Home insurance is the best Insurance for Retirees in Naperville which is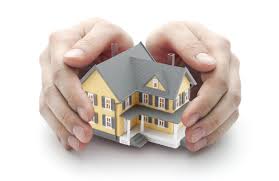 an ideal place for retirement being the second best place in the United States to live in. This is based on a poll conducted in 2006 by Money Magazine. Aside from this honor, Naperville tops the list of the best cities for retirees by Kiplinger in 2013. If you are planning to settle here for good, always prioritize your home safety by having a home insurance in Naperville. This is to ensure that upon retirement, you are guaranteed with lifetime coverage when your house is damaged.
How Does a Home Insurance Quote Naperville Works
Although it does not say that a home insurance limits to retirees, every homeowner should take advantage of the benefits from home insurance quote Naperville. If you want to enjoy life with your family without worrying about your own home, this type of insurance caters to your needs with a promise of lifetime security.
Here are the benefits of getting a Home Insurance Quote in Naperville:
Coverage for extra living expenses- As your home is getting older, it cannot avoid from any damage caused by natural factors. If ever it is beyond repair, the insurance helps defray for additional cost for moving to another location.
Coverage for repair during emergency-The insurance firm will take care of your needs by hiring a contractor to fix any minor repair as a way of giving protection to your home from major damage.
Coverage for replacement of your property-When your home is burglarized or hit by a disaster and you lost your valuable things, the insurance firm will find a way to replace them with almost if not similar items.
Shopping for Home Insurance Quote Naperville
With your awareness of the importance of a home insurance, your next step is to find the right insurance company that guarantees the benefits for a lifetime. Home insurance quote Naperville is here to serve your insurance needs so you can enjoy your retirement and leave your worries to them.
Contact us on (630) 947-7980 and get a free home insurance quote in Naperville Now!