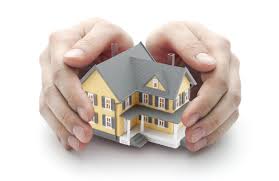 Home is a place where you are assured of comfort and security. But sometimes, your home could be endangered of unforeseen events that may affect your finances. To avert the dangers that may hamper your family's security, it is about time to have home insurance. With home insurance quote Naperville, you will reap the benefits after signing up which unburden you from worries and assure your family for a bright future ahead.
Enjoying the Benefits of Home Insurance Quote Naperville
Generally, home insurance offers both property and liability coverage which makes the dweller secure when the house is damaged by natural disaster or negligence. Here's what you need to know about the coverage:
A. Property Coverage-When speaking of property it encompasses a building structure including its fixtures, furniture, appliances, improvements and the owner's personal things. When get covered by home insurance quote Naperville, it states that you can claim your cash out based on its market value.
It also covers rented homes where you can receive the compensation from your insurer after calculating its equivalent price in the market or you can have a replacement of the lost or stolen items such as jewelry, coins, documents and mementoes.
It covers home improvements but the value of the lot is excluded in the coverage. It also includes your garage and landscaping. Adjustment of the compensation will depend on the actual value of your premium.
Living expenses such as rental value also entitle you for additional coverage but the amount will be based on the actual rental value and the improvement costs.
B. Personal Liability-Home insurance will answer any legal problems that may arise if a third party is hurt due to structural defects or faulty wiring in your home. It covers expenses in litigation and damages to the victim which also includes rabies vaccination and hospitalization after a dog bite. Once your home is insured, you are rest assured that future court battles due to negligence or accident will be covered by your policy.
Additional Coverage from Home Insurance Quote Naperville
It is believed that home insurance is a practical financing option that could cover your home and personal properties from damages resulting from fallen trees, fire, flood, collapse, hurricane, and robbery. Allotting a portion of your monthly income for your home insurance quote Naperville would unburden you from future financial troubles. As a policy holder, you job is to notify your insurer and after answering a couple of questions from the claims adjuster, you can now claim your cash out.
Invest in home insurance now and secure your future with us. Call us today (630) 947-7980 and get a free quote from us!