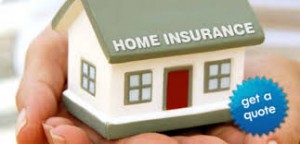 There is no better place on earth where your heart and mind is always there than your very own home. But what happens when your home is burglarized or burned to ashes? The memories of your abode will be put into oblivion and it is hard to recover that fast if your home is not secured. Security means having a home insurance to protect your valuable things and investment from human attack and disasters. Home insurance quote Naperville is the surest way of getting protection and ensuring that you will retrieve a piece of your belongings to keep the memories alive for years.
Features and Benefits of Home Insurance Quote Naperville
Home insurance guarantees both renters and homeowners of financial protection when there is loss of things caused by the following occurrences:
Arson or fire
Lightning, flood, tornado, windstorm, snow and sleet
Vandalism, burglary and theft
Freezing of electronic gadgets, appliances, electrical and plumbing connections.
Damage caused by falling objects and earthquakes.
Home insurance quote Naperville is the answer to your financial needs when any personal possessions are either lost or damaged. Your policy will cover their replacement or repair depending on the terms and conditions that are stipulated in your contract.
Additional Information of Home Insurance Quote Naperville
Stolen and lost items due to natural occurrences can be depressing on your part as you spent long years to accumulate your money to have them in your possession. Fret no more for this time what you lose will be replaced by your home insurance policy. Home insurance quote Naperville is here to serve your needs by answering all your additional living expenses based on the limits that are stated in your insurance policy. It enables you and your family to live normally and enjoy a good life.
Ask for your free home insurance quote. Call on (630) 947-7980 today.