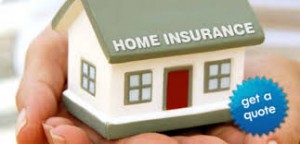 Opinions differ when it comes to choosing the best home insurance coverage for your home. When choosing a home insurance Naperville, there are things that you need to consider to get the protection for your family and home. Simply take a look at the following:
• Look for financial rating-It is important that before signing up with your insurer, try to search online which company has the highest rating when it comes to its finances. This is to avoid the trap of falling into a bogus insurance firm that does not have enough funds to shoulder your financial needs. This company must have the credit ratings that ensure your investment at its best.
• Look for peril coverage-The mere mention about perils speaks of natural or man-made calamities. Try to find out what they cover and make a comparison with other firms if what is missing in the list.
• Look for the Highest Cash Value-Cost comes in various forms and the amount that you can cash out. What is important; choose an insurer that offers a high amount of cash out for replacement, repair or medical costs.
The Right Home Insurance Naperville to Suit Your Needs
Each insurance company has its own terms and conditions that you need to understand. Before signing up for your policy, acquaint yourself first with the company policy, the amount of premium and the payment terms that best suits your financial needs. Calculate how much you can spend for the monthly premium with home insurance Naperville after deducting all your monthly expenses and bills to pay. In this manner, you will not be cash strapped after payday.
Home Insurance Naperville with the Best Customer Service
Consumer protection is another factor to consider when you are planning to buy home insurance Naperville. Observe how their customer service works and whether their answers satisfy your queries. Be wary of scams online that are only after your money after signing up. Read the contract before signing it and make sure there are real people who will entertain your calls and not just voicemails.
If you want to talk to real people, call us now (630) 947-7980 for further information.