Cars are investments that need to be taken care of as they connect you to your kids' school, your office and in running errands. You must be aware that like your home, your car cannot escape from wear and tear, and accidents that may affect your budget. Coming up with the harsh reality, purchasing auto insurance Naperville should be your priority after getting your dream car.
Wide Range of Auto Insurance Naperville Coverage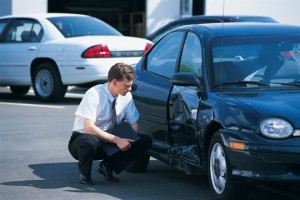 The purpose of buying a car is convenience and accessibility. But what will happen if one day your car crashed and it is beyond recognition while you are financially unprepared? This is where you realize the importance of shopping for auto insurance. Having insurance for your car is a security that is equally important as your other insurances.
Learn the benefits and features from auto insurance Naperville.
Renewable package-What makes auto insurance interesting is you can renew the contract for as long as you are physically able and have completed the requirements. Don't worry about traffic violations or convictions as they don't matter during renewal.
Payment guaranteed-Your insurance guarantees you payment of up to more than $2000 to sustain your daily expenses including household chores and transportation while recuperating after a car accident.
Replacement of Damaged Car-Supposed you have a newly bought car incurred a big damage; your car insurer will replace it with the same brand and model. After the accident, the insurance firm will assess the mileage of your car and if it does not go beyond its limit, you will have a new car with no extra fee for depreciation.
Repair of Car for a Lifetime-Your insurance assures you of lifetime car repair. Most insurance firms are connected with car repair shops that will assist to your needs during emergencies.
Reaching Your Claims from Auto Insurance Naperville
Auto insurance Naperville operates 24 hours to provide fast claim reporting services in case you are stranded on the road or need immediate medical attention. All you have to do is to call our hotline and our prompt customer service representative will answer your queries.
Enjoy various car insurance protections from us at affordable costs. Call us today (630) 701-1947!