Hitting the waves during a sunny weekend is part of your family bonding. The fun of operating your motorboat is a fulfilling activity but do you have a boat insurance to safeguard your travel at sea? Less than half percent of boat owners are not insured.  If a boating accident happens and hitting an uninsured person, the problem may arise where to get the money for hospitalization as most accidents in boating and yachting results in disability.  To protect you and your potential victims from financial problem have a boat insurance quote Aurora.
Unlimited Coverage from Boat Insurance Quote Aurora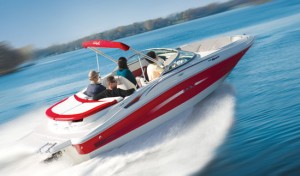 Don't you know that boat insurance has a wide coverage ranging from several risk coverage and equipment coverage? If you frolic in the sun on a holiday yachting uninsured and capsized your boat, you will get paid by your insurer if you have a boat insurance quote Aurora. The boat insurance covers the following risks:
Sinking you and your passengers
Capsizing due to sea disasters caused by nature, mechanical and human errors.
The boat is gutted by fire
Your personal items and boat accessories are lost due to theft
Collision and explosion
Boat Equipment Covered by Boat Insurance Quote Aurora
Boat insurance guarantee assurance that any boat equipment that lost or stolen will be replaced by your insurer.  If you get a boat insurance quote Aurora you will reap the following coverage for your boat equipment such as:
Machine and electric trolling motor
Anchors
Oars
Canopies and seat cushions
Repair tools
Fuel tanks
Life jackets and preservers
Dinghies, tow ropes and skis
Boat insurance also covers liability in case a passenger or a third party is injured and their personal items and property are lost or damaged. It protects your liability to the person by paying the litigation costs if you are sued for the death and disability of the victim. As an owner or operator of the watercraft, you have the obligation to help your victims for the damaged incurred.
Be on guard when you travel at sea and always prepare yourself for the worst situation.  Have boat insurance now. For your information you can visit and call us (630) 947-7980.