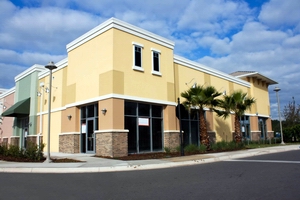 Commercial buildings are millions of investment that needs to be secured with insurance.  If your business location is at risk with periodic natural disasters such as cyclones or hurricanes, you should secure it with a commercial building insurance quote Aurora.  The insurance policy is not costly as you expected because in the end, you will truly benefit from its wide coverage.  The premises of your commercial property must be protected against wear and tear, climatic changes, and fire and water damage. It also holds true if you are only renting a commercial space.
How You can Benefit from Commercial Building Insurance Quote Aurora?
A commercial building insurance quote Aurora is cost saving based on the benefits that you can get from it such as:
Protection and repair for your contents against damages caused by fire, flood, earthquake, and theft.
Protection for the entire building whether you are a renter or owner.
A home-based office is also covered if you apply for a separate insurance policy.
Coverage for lighting, pipeline, cabinet and shelving, carpet and flooring, kitchen and bathroom fixtures and fittings.
Coverage for your business frontage, signage and windows.
Coverage for your business stocks, goods and valuables.
Coverage of litigation costs and legal liability when a person gets hurt by your property or a third party has caused damage to your property.
Where to Look for a Commercial Building Insurance Quote Aurora?
Whatever type of business you have, it is important that you have your building insured to protect your investment when a disaster and occurrences caused by man's greed happen.  If you are renting the building, you need to talk to your landlord to discuss so that there is no overlapping of your policy. However, there is nothing wrong if you have your own policy because it guarantees you with financial security in the future.
For your compliance, you can get a free commercial building insurance quote Aurora today. Call us on (630) 947-7980 for additional information.