Are you a fastidious dresser? If so, you also collect real jewelries for parties and special occasions. Jewelries are expensive and the thought of losing them can make you crazy, you keep them instead of wearing. Why not flaunt your jewelries and instead of waiting for someone to inherit them when you die. It is important that you have a jewelry insurance to keep your mind at ease when wearing them for casual or formal events. Jewelry insurance quote Aurora will keep your worries away because it gives you comprehensive coverage like no other policy in your area.
The Urgency of Having Jewelry Insurance Quote Aurora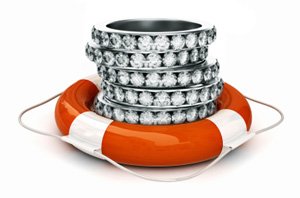 Buying a piece of genuine jewelry is a good investment that you can hand down to your children.  But do you have a jewelry insurance to protect them when they get stolen, lost or misplaced? You might think that a jewelry insurance quote Aurora is expensive for the amount of your jewelry but stop and calculate the amount that you can save if your jewelry is secured.
Here are the benefits that you can get from jewelry insurance:
You'll get paid for mysterious disappearance. Most jewelry disappeared without your knowledge and somehow you suspect that you lost them during hand washing or bathing. Whatever the cause of the disappearance your policy will replace them.
Stolen jewelries will be replaced with new one. To vouch your claims, you have to show proof of the police report that you were robbed. Expect the similar jewelry will be replaced by your insurer.
Damaged and lost jewelries due to flooding, fire, explosion, looting earthquake will be paid by your policy.
Jewelry Insurance Quote Aurora to Save Precious Memories
Suffering the pain of losing your diamond earrings or a 24 carat ring can bring psychological effect on your part because you inherited the jewelry from your great grandmother.  The value of your jewelry and the person who gave that to you should make you guilty throughout the rest of your life. With a jewelry insurance quote Aurora, your suffering will be lessened though what you have right now is no longer the original jewelry.
Get a jewelry insurance quote now. Call on (630) 947-7980 for more information.