License and permit bond Chicago are required by the law as guarantee that certain activities are finished within a specific time. All types of businesses and professions should post a bond that guarantees that they follow the law and regulations so whatever products they sell or services they render is legal and binding. Should the business or professional fail to fulfill their obligations, they will pay for the damages that they committed through a lawsuit filed against them. Buying a license and permit bond Chicago will save you from trouble in case you are charged by a client or end consumers. As a requirement to be legally licensed, the commercial bonding should be given top priority before starting a business.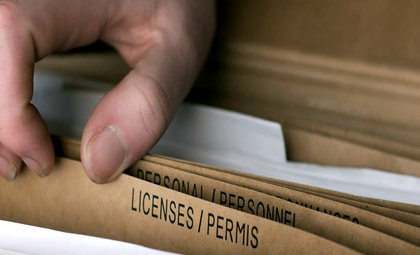 Why Is License and Permit Bond Chicago Required?
Issuance of licenses in any business organization or professional services has to pass certain procedure. One of the requirements is to buy a license and permit bond Chicago to prequalify them before practicing their profession or run their business.
Benefits of license and permit bond:
It offers protection to consumer against loss of their money.
It guarantees quick payment of taxes.
It guarantees cost or fines for noncompliance in favor of the consumer.
It grants rare privileges to business organizations and professionals.
It pre-qualifies professionals and businesses to get their license to operate.
It protects clients against the declaration of bankruptcy.
Buy a License and Permit Bond in Chicago Today
License and permit bond Chicago guarantees the best services for the clients and at the same time protects the business entities from future claims filed by a third party. The license permit is a guarantee that whatever is mandated by the federal law and regulating body should strictly be obeyed and followed by the service provider and business organization. If you are planning to open a business that will showcase your products and services, make sure to buy a license and permit bond with a reliable insurance agency. Need our services? Absolutely, we provide the best licenses and bond services for all types of businesses and professions.
Call us today (630) 947-7980 to purchase your bonds.