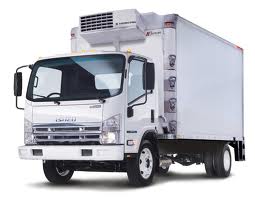 Commercial auto owners should realize the value of having insurance even if they do not actually drive their vehicles for their business. As a conscientious vehicle owner, you are bound by law to protect the lives and properties during an accident. This means that you have to pay for whatever damages and lives that are lost when your commercial vehicle meet an auto accident. Commercial auto insurance Naperville covers not only a third party but you and your employee who drives the vehicle.
Commercial Auto Insurance Naperville Wide Coverage
How would you feel if your service vehicle or a refrigerated van crashed and injured another person? As a humane act, you are bound to save the victim's life or pay the damages to whatever property your commercial auto has damaged. It is a natural instinct to send the victim to the nearest hospital, but wait; do you have enough cash to shoulder the medical cost? What about the damaged vehicle, do you have cash-on-hand to pay the repair the damaged fence? If your answer is none, you are most likely to suffer from financial burden, not unless you have commercial auto insurance Naperville.
Having insurance for your commercial vehicle means that your insurer will pay the following costs:
Legal costs
Medical and Hospitalization
Vehicle Repair
Roadside/Towing Assistance
Funeral Costs
Comprehensive Coverage
Motorist Coverage
Collision Coverage
Uninsured/Underinsured Coverage
Who Can Get a Commercial Auto Insurance Naperville
Commercial auto insurance assures business owners of coverage that would free them from financial woes when their commercial auto driven by their employees or by themselves encounters an auto accident. It covers all types of commercial vehicles ranging from delivery trucks to shuttle bus. It is important that company drivers should talk to their employer to get them covered. It is best to be prepared to avoid the repercussions if there is no commercial auto insurance Naperville for their protection. You may ask your employer the type of your coverage and its duration.
Consider having commercial auto insurance. Call us today (630) 947-7980 and learn how you can avail of its benefits.