If you were looking for peace of mind while working as a fitness trainer in Naperville, fitness trainer insurance will answer all your needs. Fitness centers who are aware of the importance of fitness trainer insurance in Naperville have the ability to run their businesses easily, smoothly, and stress-free. The wide coverage of fitness trainer insurance will give you all the protection you need and enable you to focus on quality of your work while serving your fitness center customers in Naperville.
Whither you are an independent fitness trainer or running a fitness center in Naperville, you have many reasons to invest in a fitness trainer insurance policy. Take a look at all the elements covered by fitness trainer insurance in Naperville.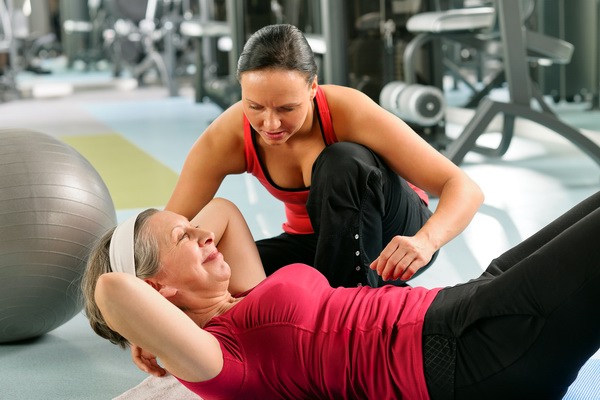 Coverage of fitness trainer insurance in Naperville
Tenant's property damage, liquor, and general liability all covered by the fitness trainer insurance policy
Coverage for staff practices, benefits, and injury
Coverage for equipment breakdown
Coverage for cars used in the business
Coverage for sexual harassment, or cyber liability
Other benefits of fitness trainer insurance in Naperville
Our fitness insurance caters to martial arts schools, dance programs, gymnastics, cheerleading, personal trainers, amateur youth sports and much more. There are many other benefits of fitness trainer insurance in Naperville that will improve your business longevity and financial security, such as:
Easy claiming and application process.
Various payment options with installment for payment plans.
Financing options that assures financial stability.
Offering property, tournament, medical and liability benefits.
Comprising crime and umbrella insurances.
Safety resources for accident reduction.
Get a free fitness trainer insurance quote in Naperville
If you think it is too good to be true, we can give you the chance to discover how true it is by offering you a no-commeitment and instant free fitness trainer insurance quote when you call our Naperville office on 630-947-7980. At Trunnell Insurance, we have long years of experience in handling all types of insurance working for the best interest of our clients. Call us now and give us a chance to help you obtain your fitness insurance needs.