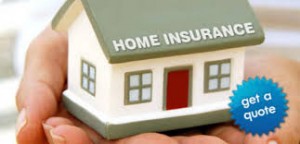 Homeowners are spending much of their fortune on luxurious items without considering the value of house insurance. Assuming that they are the highest paid workers, they may experience financial problems sometime in their lives because of putting aside a house insurance Naperville. It would be late to realize that they have no extra funds to pay the hospitalization for a visitor who accidentally slipped on the floor or bitten by their dog.
What Does House Insurance Naperville Provides
The house insurance will reimburse what you paid for the damages brought about by flood, hailstorm, or fire or any circumstances that happen within the comforts of your home. Here are some reasons why you need to shop for house insurance Naperville:
It reimburses medical bills-When someone is electrocuted, or injured that takes place in your house or in the garage, it is your duty to bring the victim to the hospital. What you spent for the medical costs will be shouldered by your policy depending on the limits set by your insurer.
It repairs/replace damaged property-Whatever damage that occurs within your home or when it destroys other properties or caused by your pets, your policy will cover their replacement or repair.
It compensates loss of wages- Instead of facing court litigation, your insurer guarantees payment to the person who is unable to go back to work after an accident occurs in your home.
It pays for funeral cost- An accident in the house that leads to death can cause irreparable damage to the family of the victim. To mitigate the pain for the bereaved family, your policy will cover the cost of the funeral.
Time to Invest in House Insurance Naperville
The future is in the hands of God, with the uncertainty that lies ahead, shopping for house insurance Naperville can troubleshoot your financial problems. No need for you to borrow money from friends or financial institutions. Avoid the debt trap and securing your future, it is about time to invest in house insurance by making an inquiry.
Feel free to call us (630) 947-7980 and we will answer all your queries.