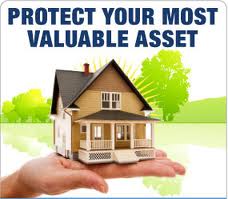 Owning a house is an opportunity that is denied to some people. Your investment does not happen overnight; hence you must protect it or else lose everything that you accumulated for years. House insurance Naperville will provide you with the utmost benefits that you will not regret for a lifetime. Do not overlook the possibility that a breakage or fire could bring irreparable damage to your home while you have nothing left in your pocket.
House Insurance Naperville Damage Coverage
Damages cover a lot of things from broken water pipes, electrical lines, glass windows, contents, and landscape. The damages may occur sometime in your life where you least expect them. It is therefore important that you must consider having a house insurance Naperville to avoid financial trouble and increasing the market value of your property. Here is some house insurance coverage to ponder:
Interior coverage-Every nook and cranny of your house is protected from ceiling to floor, electrical, water and gas connections. All fixtures in your kitchen, bathroom, and house extension are fixed or replaced by your insurance policy.
Protection from Calamities-Flood, windstorm, lightning and fire can partially or totally damage your house. Thanks to your house insurance policy for it will shoulder the costs for repair and replacement of the damaged area in your home.
Protection from vandals and criminals-Man's greed and jealousy are unavoidable and be prepared by having this type of insurance so whatever things and valuables are lost will be replaced by your policy.
Cost for Moving Out-If your house is beyond repair, your policy will shoulder the cost of your additional living expenses and transportation to your new home.
Protection against Inflation-The value of your house depends entirely on the volatility in the market. For added protection, you can buy additional house insurance coverage that would protect your home from inflation.
Getting Help from House Insurance Naperville
Living in your own house is an achievement that will be passed on to your children. It is therefore important that you protect it by having a house insurance Naperville that will assure your family for a secured future.
Call (630) 947-7980 to get a Free House Insurance Quote in Naperville Now!