Recreational vehicles are perfect riding partners for long distance trips. If you come from a big family, they are convenient to use because you can put all your belongings and food supplies while everyone can sit comfortably.  If you choose to purchase an RV for your family outing and cross country ride, you have to secure the best protection from a recreational insurance to ensure that you get paid when something bad will happen during your trip. RV insurance quote Naperville provides you with maximum coverage whether you own a camper, trailer, fifth wheeler or any type of recreational vehicle.
What are Covered by the RV Insurance Quote Naperville?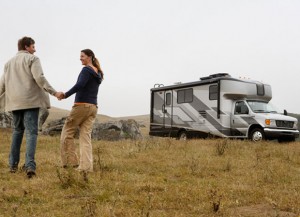 Having a single insurance policy does not guarantee RV owners with wide coverage when their vehicle is damaged during a collision or when the passengers are injured.  Not many recreational vehicle owners are aware that they have to get covered with recreational vehicle insurance so they can drive without having to worry about their fate when the unexpected occurrences happen.  Motor homes, campers, popup campers, four wheelers, five wheelers and travel trailers are protected from RV insurance quote Naperville which covers the following:
Motor Home Coverage:
It pays personal injury protection.
It assures property protection.
It guarantees limited property damage
It covers liability coverage for property damage.
It covers bodily injury and funeral expenses.
It gives collision coverage
Camper Coverage
It provides comprehensive and liability protection.
It shoulders damage during a collision.
RV Insurance Quote Naperville Specialized Motor Homes and Camper Coverage
Recreational vehicle insurance is ideally the best investment that you can rely on when your RV collided with another vehicle or it needs towing when it has a flat tire. A roadside assistance will be provided by the RV insurance quote Naperville.  It also gives your vehicle total replacement for the damaged parts and accessories after an accident.  A vacation liability will shoulder the property damage and the bodily injury that the passengers have sustained as a consequence of an accident at the time the vehicle is being used as a temporary home while on a vacation.  You'll get paid for lost belongings, money, gadgets and other personal things during a trip.
Getting ready to buy an RV insurance? Contact us for a free quote now!