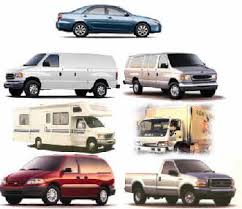 Commercial vehicles are a must have possessions for business owners to transport goods and services to their destination. Whatever type of business you have, it is important to shop for commercial auto insurance to ensure your business stability when the unexpected happens. Without commercial auto insurance Naperville, your investment will fall into naught when your driver smashed your vehicle, damaging a person's life and property. While it is still early, make sure you have insurance for your commercial vehicle.
Features and Benefits of Commercial Auto Insurance Naperville
Commercial vehicles vary according to their size, model and purpose. Service utility vehicles, pickup trucks, vans, trucks, tow trucks, refrigerated trucks and dump trucks are some of the most common commercial vehicles used in delivery services, transporting passengers and construction business. If you happen to own any of these vehicles, make sure you have commercial auto insurance Naperville to protect your business interest.
It saves money when an accident happens.
It saves your business time by fast track claims.
It keeps your business moving and your mind at peace.
All types of commercial vehicles are covered at low cost.
Collision, property and bodily injury coverage
Repairs and replacement of commercial vehicles
Towing services and reimbursement of interrupted trip expenses
It protects your employees and your business with minimal costs.
It provides legal assistance when a claim from a third party arises.
Commercial Auto Insurance Naperville Giving Success to Your Business
Time is always precious for business owners and not a single second should ever be wasted with your negligence. Having commercial auto insurance assures protection for your business ventures while delivering your wares and services to your customers. With commercial auto insurance Naperville, all problems related to your commercial vehicles are answered by your policy. All you have to do is to inform your insurance agent when a problem arises without causing disturbance to the flow of your business. See to it that you get the right insurance firm to do the job for you.
For a free quote and no obligation cost, why not call us now on (630) 701-1947 ?