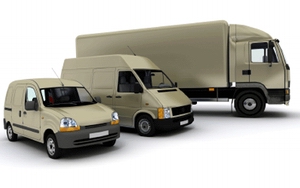 Commercial auto insurance is essential for any successful business. Driving a commercial vehicle every day may entails big responsibility on the business owner and employees. Accidents happen all the time whither caused by human error, or by natural causes.  A commercial auto insurance quote St Charles will protect your business from liabilities and losses caused by accidents when the vehicle is damaged or when someone is hurt.
Coverage of Commercial Auto Insurance Quote St Charles
Commercial auto insurance provides you with the protection you need to continue your business success. It will cover all the extra expenses that may occur due to vehicle damage or employee injury.  The commercial auto insurance coverage includes:
Comprehensive benefits for the vehicle and passengers.
Uninsured and underinsured coverage for the motorist.
Covering vehicle towing and repair services.
Provides payouts for auto liability and collisions.
Covering medical costs and hospitalization.
Covering payouts for employee cars used in your business.
Releasing claims quickly right after the incident.
Protect Your Business assets with Commercial Auto Insurance Quote St Charles
Every business owner's priority is protecting the business assets. However, accidents are unavoidable and can happen at any time. Commercial auto insurance is here to provide you with the necessary protection that will insure your ease of mind.  Secure your business now; get a free quote by calling us on (630) 947-7980.