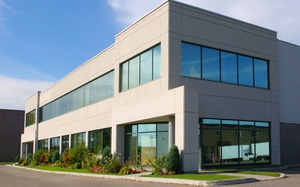 Commercial buildings insurance is actually insuring millions of investments around the globe providing them with the financial security needed when damage or disasters hit. If your business location is at risk with periodic natural disasters such as climatic changes, and fire and water damage, cyclones or hurricanes, you should secure it with a commercial building insurance quote St Charles.
Benefits of Commercial Building Insurance Quote St Charles?
A commercial building insurance quote St Charles can save a lot of expenses based on the benefits that you can get from it such as:
Insuring the entire building whether you are an owner or renter.
Insuring the property against damages caused by theft, earthquake, fire, and flood.
Insuring your business inventory, and stocks.
Covering home-based offices with a separate policy.
Covering all utilities of your business property.
Coverage of legal liability and litigation costs when a person gets hurt by your property.
Where to Look for a Commercial Building Insurance Quote in St Charles?
It is important to get a commercial building insurance in order to protect your investment effectively when a disaster happen.
For your compliance, you can get a free commercial building insurance quote in St Charles from Trunnell Insurance today. Call us on (630) 947-7980