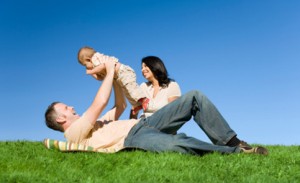 The idea of life insurance is often attached to death and that's why it blocks some minds from getting a life insurance quote.  However, what you probably do not know about life insurance is that it is a way of forced savings which can guarantee securing your family financing after you die.  If anyone dies unprepared without anything left for his family except tons of debts, a life insurance quote St Charles will provide this family with the financial security needed to move on after his demise.
Benefits of Getting a Life Insurance Quote St Charles
A life insurance is a type of investment in which your beneficiaries will get ample protection after your death. Be prepared by looking for a life insurance quote St Charles that will offer the following benefits:
It answers all medical, funeral and litigation costs.
Mortgage and loans will be paid.
It provides financial backing for your children's education.
It will give your family a comfortable life or help them start a business.
How to Get a Life Insurance Quote in St Charles
Life insurance can either be universal, term life, or whole life. Your choice of should depend on the amount you can afford.  The term life insurance offers the breadwinner to pay the premium in a certain period and may opt to extend the coverage with a corresponding increase as the age increases. A universal life insurance provides options for death benefits depending on the ability of the breadwinner to pay the premium in a given period. If you would like full life insurance coverage, whole life insurance works best for you because it offers death benefit and the cash value to your beneficiaries.
Call us today on (630) 947-7980 for more information.