Commercial auto insurance is as important as having a life and property insurance especially if you and your employees are using the commercial vehicles for business purposes. Being a conscientious business owner, you have to insure your vehicles and your workers who use your commercial vehicles in the transport of goods, services and people.  Get a commercial auto insurance quote Naperville so you can free yourself from financial burdens and liability in case something happen to your workers while driving or riding the company service vehicles.
What are Covered by Commercial Auto Quote Naperville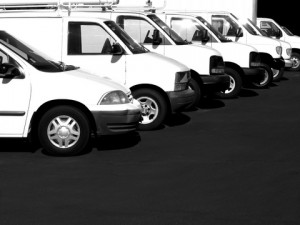 As a business operator, you have commercial vehicles that are used regularly to transport your products to their destination. Along the course of their journey, a collision happens that damaged your vehicle and injured the passengers. If you have not availed of a commercial auto quote Naperville, you will face a big problem like medical expenses, funeral expenses and repair costs. You cannot avoid facing litigation if your workers are injured and died.  The scenario is scary if you do not have commercial auto insurance while operating a business in Naperville.  Here is the coverage of commercial auto insurance:
It gives you full and comprehensive auto coverage
It will shoulder medical and hospitalization costs
It assures payment of auto liability
It covers collision, uninsured and underinsured coverage for motorists
It covers vehicles that are borrowed or rented
It covers employee vehicles used in business purposes
Easy Insurance Claims from Commercial Auto Quote Naperville
If you meet an accident while driving your car, you need not fret because you can always call your insurer to process the necessary documents, gather the incident report, assess the car damage, medical costs and issue your claim at the earliest time.  A commercial auto quote Naperville also provides solutions to your auto problems by offering you two policy options namely:
New commercial auto insurance-This type of policy is for newly established businesses with one to two years of operation.
Seasonal commercial auto insurance-this type of policy caters for businesses that do not have fixed operation.
Getting ready for commercial auto insurance? Contact us and get a free commercial auto quote from us. We have tailored our policy that fits to your needs.