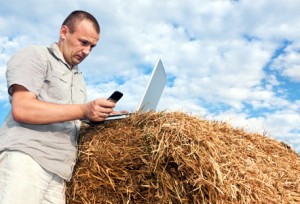 Carrying out a plan for risk management when an unexpected occurrence befalls on your farm is important to protect your farm investment.  There is a unique way of shielding your farm crops and livestock from damage that fits all solution in one package. Farm insurance is tailor-made to cover the damages, losses and risks to free your mind from worries when a tornado, flood or contamination affects your products, machineries, building structure and farm animals. A farm insurance quote Naperville can match your investment through your insurer who will help you determine the damage in your farm.
Farm Insurance Quote Naperville Flexible C overage
No other type of insurance in Naperville that can give you assurance of wide coverage when your farm implements, hogs, cattle and farm produce are hit by flash floods or any other natural and man-made calamities.  Farm insurance quote Naperville provides you the following coverage for your farm and property:
Explosion, arson, accidental fire and smoke that damaged the warehouse, barn, fence and silage.
Flash flood, hurricane, windstorm.
Thunderbolt, lightning, tsunami and earthquake.
Robbery, theft, and malicious mischief.
Damage caused by aircraft, vehicles, falling trees or hit by your farm animals.
Damage to property, machinery and farm implements.
Damage caused by pestilence and disease outbreak that killed the crops and livestock.
Better Security from Farm Insurance Quote Naperville
Farm insurance is a unique insurance policy that caters to all types of farming business, whether your industry is involved with livestock, or you have a plantation of fruit bearing trees or vegetables. Farm insurance quote Naperville offers you the above-mentioned coverage which you cannot find with other types of insurance policy. The insurance agent will help you determine the coverage of your plan as well as the extent of the damage so you will receive the benefits that you deserve to have.
The premium you paid is really worth for your security and future. So why wait for the risk to happen? Get a free insurance quote today. Call us on (630) 947-7980 for additional information.