A life insurance might offend some people as they do not like to mention about accidents and death. But it should be noted that nobody can escape from getting sick or injured and eventually die. When one is not prepared for these natural occurrences, your dependents will financially suffer from your loss.  Life insurance quote Naperville is a practical tool for preparing a bright future for your loved ones.  Whether you shop for short-term or long-term life insurance, your family will truly appreciate what you have prepared for them.
Life Insurance Quote Naperville Primer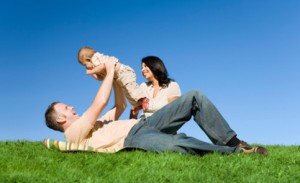 Sickness, accident and death are unavoidable no matter how careful you are with your lifestyle and movements. If you love your family, it is important that you get yourself covered with life insurance that can sustain their financial needs when you become physically incapacitated or when you die. Don't ever think that you cannot afford to have a life insurance quote Naperville because it is some kind of savings that grows when your policy becomes fully matured. Take a look at how you can benefit from a life insurance. If you are single, you can opt for small policy that can cover for funeral expenses and small expenses. If you are married, the more benefits that you can have with a life insurance quote namely:
It answers all funeral costs.
It can be spent for estate settlement.
It can compensate your home mortgage loan.
It will shoulder your children's college education.
It can be spent for your sick family member.
It pays off your rent, bills, personal loans and credits.
It can be used as capital for business.
It gives financial support to your family while you are gone.
Procrastination has left some families suffering from financial hardship because the unexpected comes like a thief.  Why wait for some time to shop for a life insurance when you can get it from a trusted company in Naperville? If you love your family, do it now.
Contact us for a free life insurance quote Naperville, and how we can assist to your insurance needs.